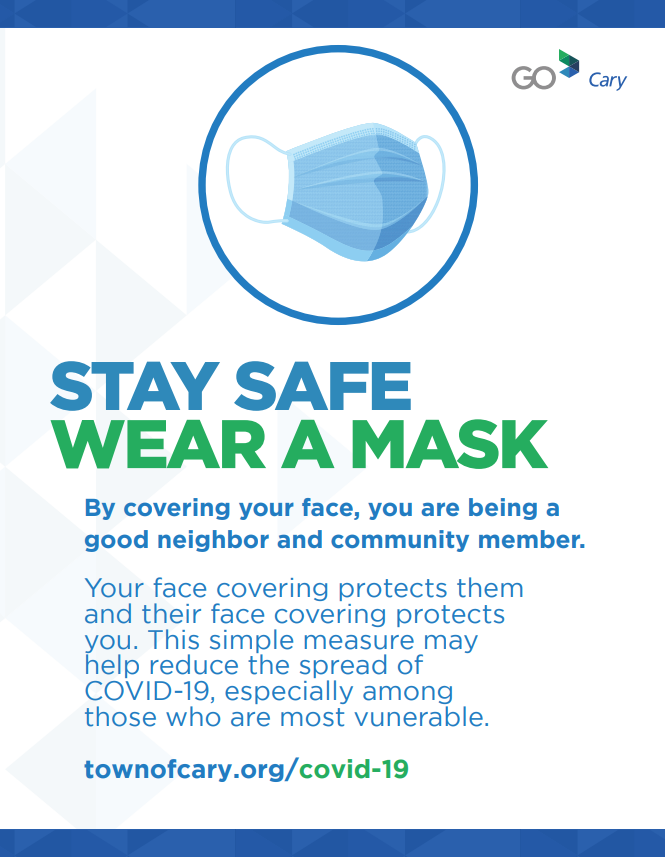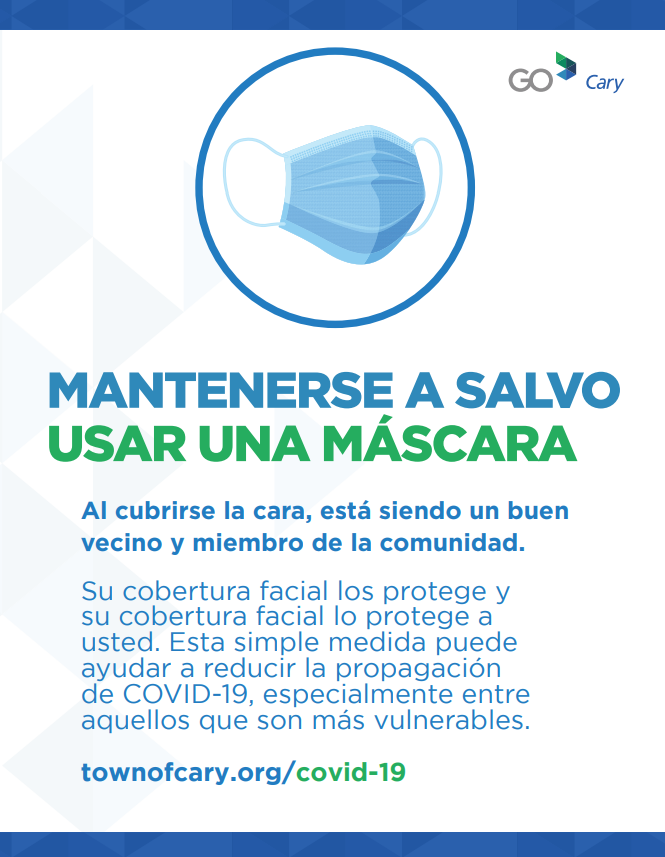 Effective July 1, 2021
GoCary fixed routes are operating in regular service.
As an essential service, GoCary will continue to ensure our customers have access to other critical services.  Please continue to use a face covering and practice social distancing whenever possible. 

All GoCary fixed route buses and Door to Door Tier 1 service will continue to operate fare free.  Unless you need assistance, please board the fixed route buses using the rear door.  If your fixed route bus does not have a rear door, please board using the front door.  In both cases, please choose a seat that gives you space from other riders whenever possible.  

For the benefit of our Door to Door riders who need access to essential services, GoCary is continuing Tier 2 and Tier 3 Door to Door service at the regular fare, with some limitations:
Reservation requests may be made for next day travel and up to 7 days in advance.
Reservation requests for Tier 2 and Tier 3 medical appointments and work trips are eligible.  Tier 2 trips to the grocery store and pharmacy are also eligible.
To maintain social distance, trips will be single occupancy whenever possible unless a Personal Care Attendant (PCA) is required.  We are not accepting companion reservations.

GoCary reserves the right to deny requests for travel to or from destinations that may be considered high-risk.  We will post updates via GoCary.org and GovDelivery if additional GoCary service changes are needed.
Per CDC guidelines, if you are sick we ask that you stay at home and only travel if it is absolutely necessary.  Please cover your mouth and nose when you cough and sneeze, wash your hands frequently with soap and water, avoid touching your face, and keep distance between yourself and others.  These practices can help limit the impact of COVID-19 on our community.
Please visit the Town of Cary or Wake County for more information related to COVID-19, including links to other resources.